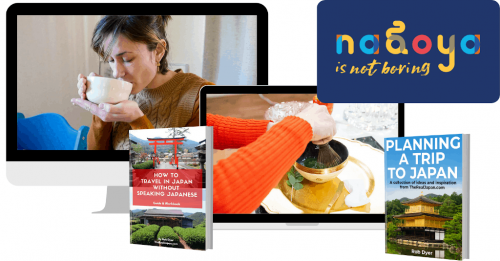 October 2021 Giveaway! Brought to you by 'The Real Japan' and 'Nagoya is not Boring'
PRIZES!
1x 1st Prize: A Private Online Japanese Tea Ceremony Experience with 'Nagoya is not boring' + Planning A Trip To Japan + How To Travel In Japan Without Speaking Japanese travel guides – worth £35
2 x Runners up Prizes: Planning A Trip To Japan travel guide – worth £14 each
Total prize value of £63
Experience a modern variation of the traditional Japanese tea ceremony online called "Table Style Sado". Get an introduction to this special part of the Japanese culture and bring a bit of Japan into your daily life.
'Nagoya is not boring' connects travelers to Japan with unique and authentic experiences and tours in Nagoya.
Competition ends midnight Friday 22 October, 2021