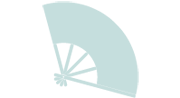 Shopping
GINZA
If you've never been to Ginza in Tokyo then you've missed out on shopping in one of the most opulent and fascinating shopping and entertainment districts in the world. One square metre of land in this area costs over ten million yen, making it the dearest real estate in Japan. Even buying fruit can work out ridiculously expensive – one ripe melon could set you back ¥8,000.
Every luxury designer has a boutique in this area. I highly recommend a visit to the Mikimoto Ginza 2 store. The architectural design of the building itself is amazing but when you see the jewellery inside you'll see why Mikimoto is a connoisseur of fine jewellery and considered a world leader in producing the finest quality cultured pearls. I bought my mother a pair of pearl and diamond earrings a few years ago from the original Mikimoto store in Ginza and I know she treasures them.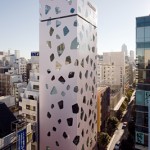 Another of my favourite shops in Ginza is Kyukyodo where they sell traditional Japanese writing material, I always buy a writing set here whenever I'm in Tokyo – you'd be surprised at how reasonably priced a paper souvenir can be.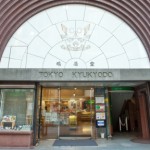 The newest department store in Ginza is a high-end shopping and dining extravaganza called GINZA SIX or "GSIX" and it's certainly attracting a lot of attention. This popular retail destination opened in April 2017. It boasts 241 boutiques, a swanky rooftop with views of Tokyo Skytree and Tokyo Tower, as well as a shrine (presumably to pray to the shopping gods).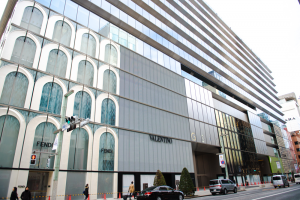 There's also a Tsutaya Books store for book lovers like myself and a performing arts theatre where you can sit back and enjoy a traditional Noh performance. You'll discover famous international brands here as well as exclusive shops and items available only at GINZA SIX that will take your breath away. There's even a personalised omotenashi concierge one to one service for big spenders and if you're an art lover you'll appreciate Yayoi Kusama's pumpkin artworks suspended from the ceiling.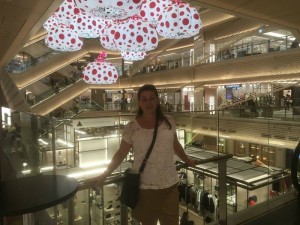 You'll also love the permanent art installations at GINZA SIX such as the living walls – one is a 3-D digital simulation of a waterfall and the other features living plants native to Japan. The tourist information desk has multilingual staff who can help you find anything you desire in this grand department store but if you're looking for something interesting and not too expensive to take home or back to your hotel room there's even a Lawson concept convenience store within the complex that offers seasonal gifts and snacks. There are also plenty of dining options, some are very expensive but they offer the ultimate experience in fine dining, and on the other end of the spectrum, if you only want to spend a couple of thousand yen you can enjoy a slice of pie at The Pie Hole Los Angeles or a Super Food Smoothie Cocktail from 72 Degrees Juicery + Café by David Myers.
The Ginza Wako department store is another great shopping destination. It was built in a Neo-Renaissance style and it's located in 4-Chome on the junction of Chuo-dori and Harumi-dori (dori means street in English). This store is a long way off being wacky. It oozes luxury and style. It's also famous for selling the best in jewellery, clocks, watches, baby wear, and expensive foreign chocolates.
Mitsukoshi Ginza is located opposite Wako and it's the oldest surviving department store in Japan. This department store is known as the 'Harrods' of Tokyo. Its sister store in Nihombashi is historic as it was originally founded in 1673 as a kimono store. Mitsukoshi Ginza underwent a massive renovation in 2010 and they now stock many famous Japanese designers on the third floor, west side as well as famous Western brands such as Chanel, Hermès and Gucci. The restaurant called Shakunage on the upper floors offers exquisite Kyoto style cuisine.
Matsuya Ginza is only one minute from Ginza station. It offers a range of luxury brands such as Miu Miu, Prada and Louis Vuitton. You can also pick out an attractive kimono or choose to buy from a selection of Japanese tableware at this department store.
SHIBUYA
Head to Shibuya where you can meet friends at the Hachiko dog statue and then cross over the famous scramble crossing to an area packed with trendy shops and convenient, cheap eateries. Shibuya caters for both Western and Japanese young shoppers and it's renowned for being a much safer and more fun place to shop than Shinjuku.
One of the most exciting developments in this area is the 34-floor Shibuya Hikarie shopping and entertainment complex, adjacent to Shibuya station. The bottom levels are devoted to what is called "ShinQs shops": a luxurious selection of fashion, apparel and lifestyle goods. The middle levels feature a theatre and event halls and on the top floor you'll find the business offices. The basement floors are dedicated to food with an emphasis on organic produce. High-end cosmetics can be purchased on the first floor and B1. The most luxurious powder rooms in Tokyo, known as "switch rooms", are restroom heaven at the Shibuya Hikarie. Here you're invited to transform and refresh your mood, mind, body and soul whilst you reapply your make-up. I suggest you head for the "switch room" on the 3rd floor where you can also admire the art on display before you remove all traces of food, smoking or other odours, thanks to their very modern "air showers"!
Also check out the department stores known as Seibu, Marui OIOI and Shibuya109 (especially popular with teenagers) for the latest trends in fashion and Loft for a major range of interior products and gifts.
Get off at Shibuya Station on the JR Yamanote Line and enjoy the whole Shibuya experience.
HARAJUKU
Harajuku is known for its street fashion and it's a great place to go and people watch. This is where you'll see young Japanese people dressed in gothic Lolita, punk, and rock'n'roll styles. Many designers get their inspiration from the fashions in this area. Take the Takeshita Exit at Harajuku Station and you'll find a street full of fun and funky teen fashions. Walk up towards Aoyama and you'll come across many well-known international brands such as Emporio Armani, Gucci and Louis Vuitton.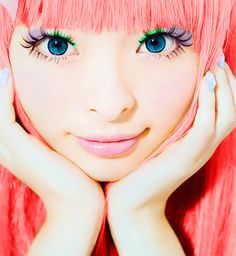 OMOTESANDO AND AOYAMA
If you walk up Omotesando Avenue away from Harajuku Station, you'll reach the very glamorous Tokyu Plaza Omotesando Harajuku at the Jingumae intersection. This development opened in April 2012. The locals call it Omehara. Design students and fashion lovers alike will enjoy shopping here. For me, the Omehara Mori rooftop terrace at the top of the building is a natural oasis to relax and enjoy before heading back to the enticing shops below.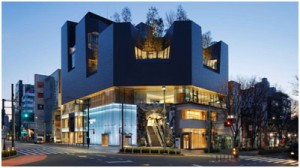 Head further up Omotesando Avenue and you'll hit Minami Aoyama. Here you'll find a relatively narrow street between the Omotesando crossing and the Nezu Museum – this part of Aoyama is known as the 'Champs-Élysées' of Tokyo. If you worship high-end Japanese designers, you'll be pleased to find shops here showcasing designs by Issey Miyake, Yohji Yamamoto and Comme des Garçons by Rei Kawakubo. Most shops are open from 11:00am until 8:00pm and the street is most easily reached by exiting the Tokyo Metro Omotesando Station.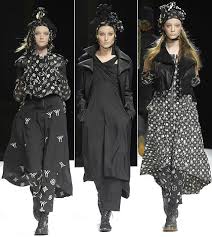 DAIKANYAMA
Take a break from the bustling shopping areas and head for Daikanyama where you can stroll through a relaxed town renowned for its small luxury boutiques and intimate restaurants. This neighbourhood is definitely favoured by wealthy and hip locals. Get your hair cut, enjoy a crêpe or have a coffee at one of the numerous cafés. The famous Tsutaya book store is in Daikanyama – it's well worth a visit, if only to check out its excellent English-language section. Daikanyama is one stop away from Shibuya on the Tokyu Toyoku Line.
AKIHABARA
If you're interested in seeing the latest technology and gadgets then Akihabara is a must see. This is a major shopping area for electronics, computer, gadgets, mobile phones, cameras etc. If you're also interested in Japanese anime and manga then this is the place for you. Akihabara is on the JR Yamanote Line.
NIHONBASHI-MUROMACHI & NISHI-OGIKUBO
Nihonbashi is primarily a business district in Tokyo. However, if you're interested in Art and Antiques then you'll really enjoy a visit to Ebiya Gallery in Nihonbashi-Muromachi. Inside, you can admire pieces from the Edo Period and other unique crafts that are hundreds of years old. Don't be afraid to handle the merchandise but be careful not to break one of these antiques because it could be worth a lot more than you think. In this gallery there is a fascinating story behind every piece.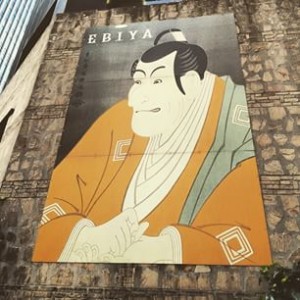 The address for Ebiya Gallery is 3-2-18, Nihonbashi-Murocho, Chuo-ku, Tokyo, 103-0022 and their telephone number is 03-3241-6543.
Another popular area where you can buy antiques from all over the world is Nishi-Ogikubo. There are over sixty vintage and antique shops in this town. You can also find lots of restaurants and fashionable boutiques here so it's a great place to spend a leisurely afternoon. Pick up a free map of the area, showing you where to find all the different antique shops, from the wire baskets just outside the police box at Nishi-Ogikubo Station. Keep in mind that a lot of these shops don't open until 12:00 p.m. and very few people speak English but don't let that stop you from enjoying a very interesting shopping experience. Take the Chuo Line from Shinjuku to Nishi-Ogikubo Station.
KITTE AT TOKYO STATION AND JIMBŌCHŌ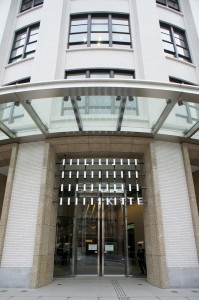 In March 2013 a wonderful shopping destination called KITTE opened in front of JR Tokyo Station's Maranouchi South Exit within the former Tokyo Central Post Office. The name KITTE has a fun meaning – it's derived from the word kitte meaning postage stamp and the verb kite meaning come over here. The seven floors inside KITTE offer customers both a shopping and dining experience which is intrinsically orientated towards showing the best Japan has to offer. KITTE showcases an array of products highlighting Japanese aesthetics and it fuses together the traditional and modern aspects of the Japanese culture within one very exciting complex. KITTE is a place where you can buy the type of presents Japanese people would buy for their Japanese friends.
Jinbōchō is a great place to spend a few hours if you're interested in used books, rare books, unusual books, manga and magazines in Japanese or English. In 1913, this area burnt down and the fire even threatened the Imperial Palace. After the fire, a university professor started a small publishing company in Jinbōchō which later became Iwanami Shoten, one of Japan's most famous publishing houses. Slowly but surely, the area expanded to become what it is today. You'll find many universities, well-known publishing houses as well as the prestigious Tokyo Book Binding Club and the Literature Preservation Society in this area. If you're feeling pekish, you can also find lots of cafés and cheap eateries. Many famous and aspiring authors come to Jinbōchō to drink coffee, buy and read interesting books and start intellectual debates. Jinbōchō is also a great place to find and buy rare ukiyo-e wood block prints.
………………………
Renae Lucas-Hall is a novelist and writer of Japan-related fiction and non-fiction and the bestselling author of TOKYO HEARTS: A JAPANESE LOVE STORY and TOKYO TALES: A COLLECTION OF JAPANESE SHORT STORIES. Visit the HOMEPAGE to find out more about Renae and her books.