Nightlife
ROPPONGI
As day fades into night, I suggest you head for Roppongi. Here you'll find as many foreigners as locals enjoying a drink or dancing until the early morning. The area features nightclubs, bars and restaurants as well as all other forms of entertainment. Whether you want to party at a popular multi-level nightclub or you'd prefer a mellow drink at one of the many intimate establishments, you're sure to find somewhere to enjoy yourself. Roppongi really comes alive on Friday and Saturday nights when the whole area is buzzing with a melting pot of people from all over the world. Take the Hibiya Line from Ebisu for Roppongi.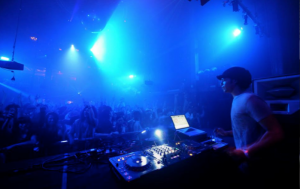 ROPPONGI HILLS
A popular development called Roppongi Hills offers visitors over two hundred retail shops and it's also a great place to eat out or to meet up with friends for a drink. At the famous Roppongi Hills Mori Tower there are observation decks on the 52nd and 54th floors with wonderful views of Tokyo. I highly recommend watching the sunset from these viewing platforms.
WOMB NIGHTCLUB IN SHIBUYA
For a great night out, check out the nightclub called Womb in Shibuya – the music is fantastic, the atmosphere is very cool, and the club is similar to what you might find at a nightclub in New York. You can dance all night long listening to American DJ's play house, techno, and bass music. This is a big and very popular club so expect to be dancing with thousands of other clubbers as you flit between four floors. The address for Womb nightclub is 2-16 Maruyamacho Shibuya-ku. Don't forget your ID if you go clubbing because if you don't have it on you then you may have trouble getting into places.
YŪRAKUCHŌ
Gaado-shita or 有楽町ガード下 (beneath the girder bridge) under Yūrakuchō train station (one stop from Tokyo Station on the JR Yamanote Line) is a popular drinking hole for Japanese businessmen. Here you'll see hundreds of locals enjoying a relaxed drink and a laid-back snack after work. Situated between the much flashier Ginza and Hibiya,  this is a great place to enjoy delicious yakitori at a very reasonable price. Head for Yūrakuchō if you're looking for an authentic and "real Japan" experience as you dine at one of the many bars and restaurants that line the alleys.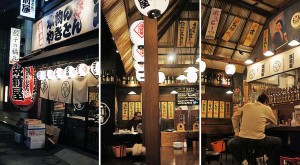 OTHER FAMOUS DRINKING HOLES/ALLEYWAYS (YOKOCHO)
Look for the red lanterns, neon signs, and local people drinking in dark alleys down the backstreets of Shinjuku, Shibuya and Ebisu and you'll feel like you're stepping back in time to the Shōwa era in the 70s. Golden Gai ((ゴールデン街)) at the East entrance to JR Shinjuku Station is one of the most popular drinking holes but it's also one of the most expensive. My favourite is Nonbei Yokocho (のんべい横丁) in Shibuya where you can enjoy eating the most delicious yakitori and maguro tuna dishes.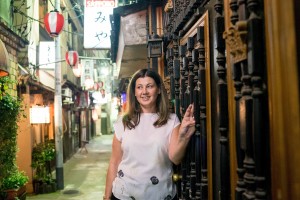 SHIMOKITAZAWA
Shimokitazawa is the place where college students like to go to enjoy themselves. There are four main streets here leading off to many narrow side streets brimming with great places to shop and party. Students here mix with artists, architects and musicians so there's a very youthful, alternative and laid back atmosphere in this area. I recommend the drinking hole Enya (restaurant counter pictured below) not far from Shimokitazawa Station. I mentioned this izakaya in my novel Tokyo Hearts. It's a great place to enjoy the night with friends. Shimokitazawa is located just minutes away froShibuya on the Keio Inokashira Line.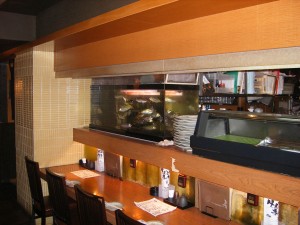 MATT'S TOP 30 BARS AND NIGHTCLUBS IN SHIBUYA, ROPPONGI AND SHINJUKU
Want to know more about where to go and what to do in Tokyo when the sun goes down? Check out this comprehensive YouTube video by Matt @reformatt. His "Ultimate Tokyo Nightlife Guide" features his recommendations for the top 30 bars & nightclubs in Shibuya, Roppongi and Shinjuku.
………………………………………………………………………………
Renae Lucas-Hall is a novelist and writer of Japan-related fiction and non-fiction and the bestselling author of TOKYO HEARTS: A JAPANESE LOVE STORY and TOKYO TALES: A COLLECTION OF JAPANESE SHORT STORIES. Visit the HOMEPAGE to find out more about Renae and her books.