"Until recently I had never been to Japan. I have now courtesy of Renae Lucas-Hall's Tokyo Tales. The book of fifteen short stories is written with such love, such joie de vivre, such wit and warmth that you feel that you are walking the streets of the Japanese capital."

Paul Donnelley - Writer and Sub-Editor of The Sunday Times and the Daily Mail Online

About Renae
Renae Lucas-Hall is an Australian-born British novelist and writer. Renae has always loved learning about different cultures. She spent six years studying French and Italian and she has spent over twenty years studying the Japanese language and the Japanese culture.
After completing a BA in Japanese Studies at Monash University in Australia, Renae worked as an English teacher in Japan and Australia for over ten years. She has continued to work with the Japanese for many years as an interpreter, a tour guide, and a business consultant.
Over the past twenty years, Renae has enjoyed visiting Japan seven times for work or as a tourist. Several years ago, Renae also completed an Advanced Diploma of Business Marketing at RMIT University in Australia and at the University of Gloucestershire in the UK. These days, she continues to love reading and writing about Japan.

Latest Blog Posts
'The View From Breast Pocket Mountain' – Karen Hill Anton's Memoir is an Absolute Must-Read


The opening paragraph of Karen Hill Anton's memoir conveys the promise of a well-written story full of powerful life lessons and inspirational anecdotes, despite the sadness on the first page. Anton explains how she was only nineteen years of age, but already traveling in Europe when everything she owned and valued was burned and ruined […]




Kumihimo: Japanese Silk Braiding – A Must-See Exhibition at Japan House London


My husband and I went to London to watch the coronation of Charles III and Camilla and the procession on the 6th of May and I'm so pleased we had time to see the Kumihimo Japanese silk braiding exhibition by Domyo at Japan House London on the same day. Kumihimo is an intricate, decorative braided […]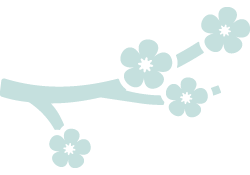 Quick Links