"Until recently I had never been to Japan. I have now courtesy of Renae Lucas-Hall's Tokyo Tales. The book of fifteen short stories is written with such love, such joie de vivre, such wit and warmth that you feel that you are walking the streets of the Japanese capital."

Paul Donnelley - Writer and Sub-Editor of The Sunday Times and the Daily Mail Online

About Renae
Renae Lucas-Hall is an Australian-born British novelist and writer. Renae has always loved learning about different cultures. She spent six years studying French and Italian and she has spent over twenty years studying the Japanese language and the Japanese culture.
After completing a BA in Japanese Studies at Monash University in Australia, Renae worked as an English teacher in Japan and Australia for over ten years. She has continued to work with the Japanese for many years as an interpreter, a tour guide, and a business consultant.
Over the past twenty years, Renae has enjoyed visiting Japan seven times for work or as a tourist. Several years ago, Renae also completed an Advanced Diploma of Business Marketing at RMIT University in Australia and at the University of Gloucestershire in the UK. These days, she continues to love reading and writing about Japan.

Latest Blog Posts
Beautiful Japan-Inspired Linocut and Woodblock Prints by British Artists at Spencer House Gallery in the Cotswolds


Spencer House Gallery, founded by Chris Woodcock, serves as a distinguished cultural hub that highlights the works of exceptionally talented regional British artists in the UK. This is achieved through a dynamic programme of exhibitions, demonstrations, workshops, talks and events, embodying the essence of the artists featured and their creativity. The gallery is located in […]




AI Video for my Books at Cherry Blossom Stories


Check Out this AI video for my books at Cherry Blossom Stories!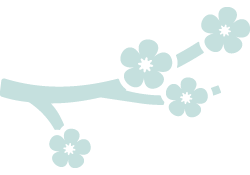 Quick Links