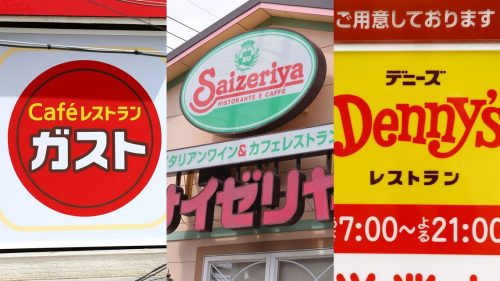 If you're visiting Japan as a tourist or if you're planning on living in Japan I would first and foremost encourage you to eat at more traditional Japanese restaurants. If that's the case, why is this blog post all about the advantages of eating at a family restaurant?
Below are five good reasons why you shouldn't miss out on the delights on offer at what the Japanese like to call famiresu (a shortened version of the words "family restaurant"). Some of the more well-known family restaurant chains are Gusto (ガスト), Royal Host, Denny's, Big Boy, Saizeriya, Joyfull, Coco's and Jonathan's.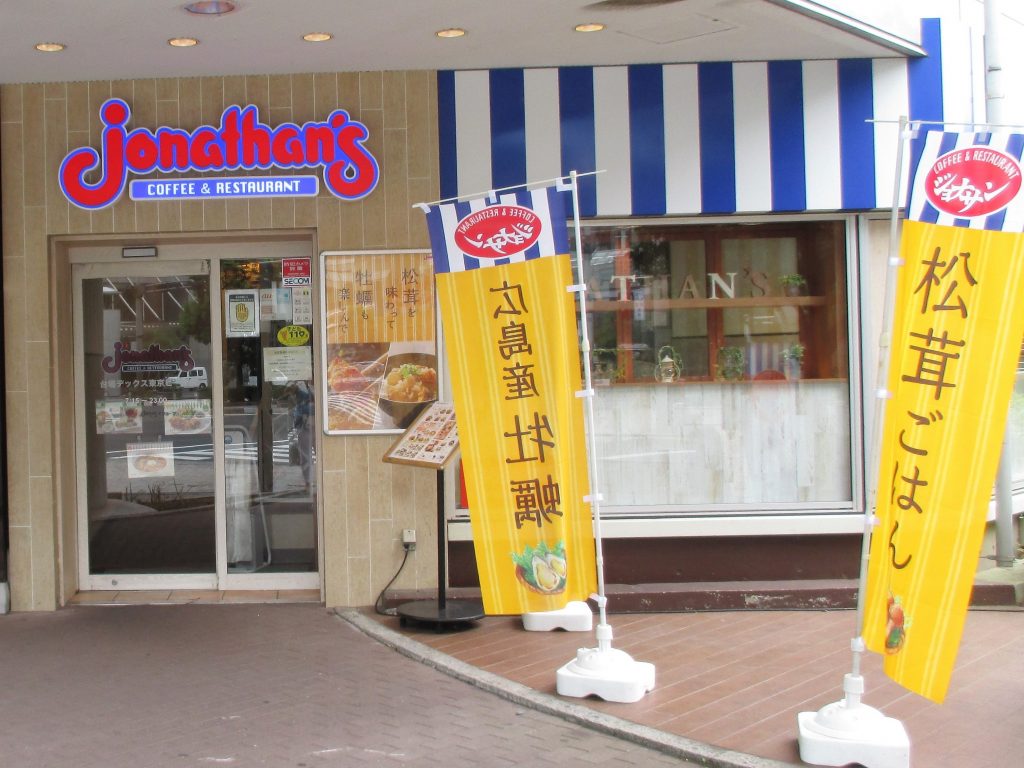 1. Family restaurants cater for just about everyone including large groups, families, individuals, couples, work colleagues and business associates
Family restaurants offer lots of spacious seating unlike more traditional yakitori restaurants and izakayas (Japanese-style taverns) and they cater for people of all ages. If you're visiting Japan with young children, family restaurants are a great place to get a meal but don't presume it's okay for your kids to run riot. I've heard of situations where Westerners have been asked to leave because their children are extremely noisy. Even though family restaurants are ideal for big groups you won't feel out of place if you dine here alone. The large tables are perfect for getting some work done on your PC while you grab a bite or if you just want to drink endless cups of coffee, a bottomless glass of melon soda or a healthy kale and banana green smoothie. Some people even hold business meetings in family restaurants so don't be surprised if you see a couple of Japanese businessmen in suits having a serious chat over a cup of coffee at the table next to you.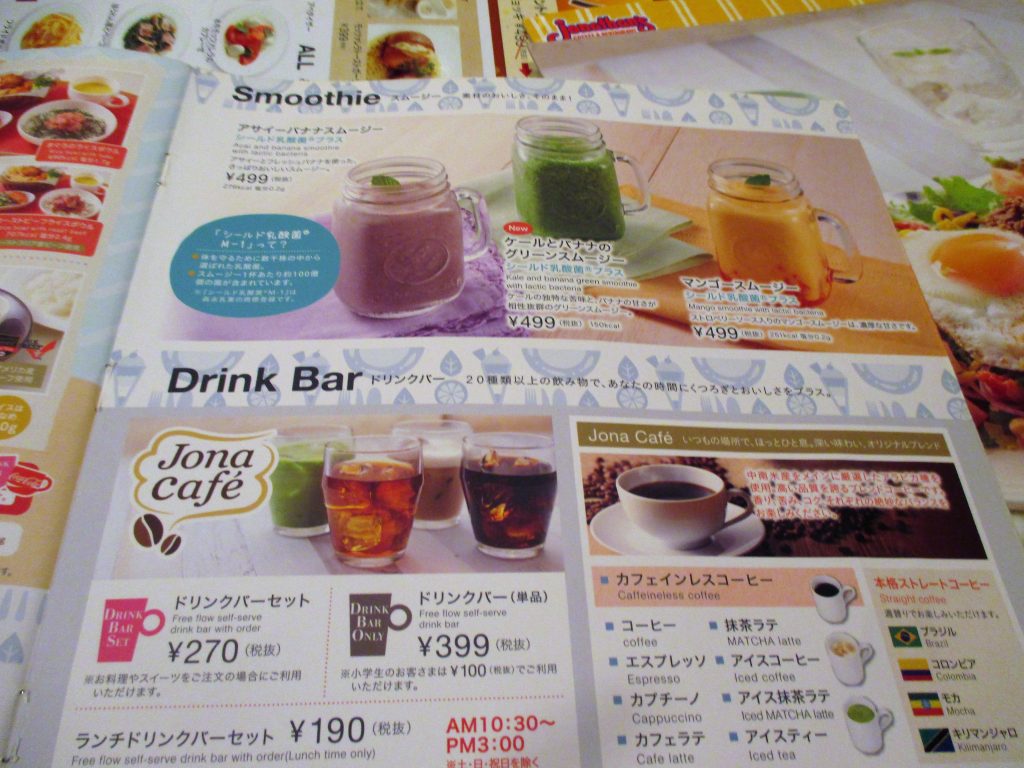 2. Their menus are extensive with a lot of choices
All the menus I've seen at family restaurants are huge with loads of pictures showing you exactly what you can expect to eat. There's always a variety of menus waiting for you on the table when you sit down and these menus can change at different times of the day, depending on when they're serving breakfast, lunch and dinner. Another huge bonus is that family restaurants offer a lot of Western or American-style food as well as Chinese, Italian, and French dishes and of course Japanese food. This is great if more than one person is dining. Your friend could eat a very Japanese dish like unadon (eel on rice) and you could order chicken with a garlic and soy sauce or a Neapolitan-style pizza capricciosa. The servings are also very generous.
If you love hamburger steaks, spaghetti and other pasta dishes, a juicy rib-eye and chips, surf and turf, a variety of salads, pancakes, toast, bacon and eggs, calamari, pizza, fried chicken, soups or cheesecake and chocolate cake then you're in luck. Family restaurants do these dishes very well and there's something to please everyone. You should note that franchises like Denny's and Big Boy with restaurants in the US and around the world have menus that are only specific to Japan and the dishes are very different to what you can expect to find on the menu in your home country.
Not all family restaurants are the same. Some restaurants specialize in one dish in particular. Shabu-yo is famous for offering all-you-can-eat shabu-shabu (a hotpot dish of thinly sliced meat and vegetables boiled in water and served with dipping sauces) for just 1,699 yen per person. Saizeriya, on the other hand, offers a lot of Italian food. Saizeriya also has the reputation for being the cheapest family restaurant in Japan.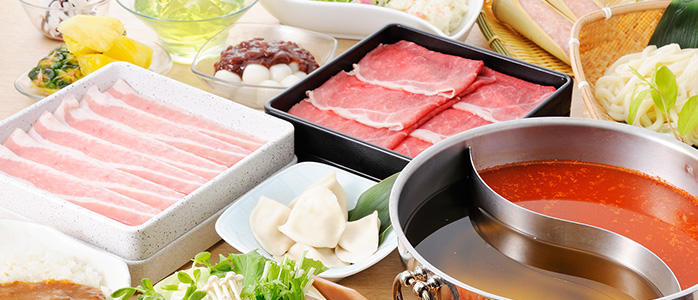 3. The meals and drinks are cheap at family restaurants
Japan is famous for having a lot of Michelin star restaurants but dining out can get very expensive if you want to try the best Japan has to offer. If you can lower your expectations and you're fine with a hearty meal that won't break the bank you'll love family restaurants. What if you're craving Aussie beef? You can order a premium Aussie hamburger steak meal with demi-glace sauce for under 1,000 yen at Jonathan's! You can also expect family restaurants to have daily specials and a "Happy Hour" with discounts on certain alcoholic drinks and meals.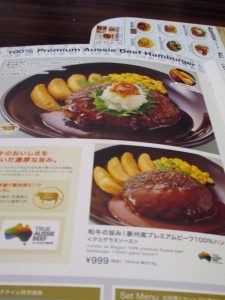 4. Family restaurants definitely have the comfort factor
If you've lived in Japan for a few years you may have experienced a major or fairly major earthquake. If you're in Japan for just a few days on a holiday, you could be jolted at any time in the middle of the day or night by these terrifying tremors. Without a doubt, it will leave you feeling disorientated and fearful. A visit to a local family restaurant can really help calm your nerves. Soft lighting, friendly staff in smart uniforms, comfortable booths to sit in, lots of delicious food on offer and the cheerful chatter of other patrons around you can be the perfect way to readjust. Family restaurants are also a great place to eat if you want to try a variety of Western food in one sitting, if you're missing the tastes from back home or if you're just feeling lonely.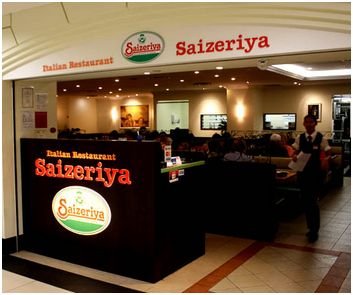 5. Ordering is easy!
A lot of tourists are drawn to McDonalds, Burger King and other fast-food outlets like KFC when they visit Japan because of the language barrier and the fact their signs and menus look familiar but the staff here are just as unlikely to speak fluent English at these famous places. Family restaurants give you much more variety and all you have to do is point to the picture on the menu for the waitress to understand you! When you walk through the door, you will be greeted by a waiter who will guide you to your table. The menus are all written in Japanese and English. There's usually a push button on the table for you to summon the waitress when you're ready to order and some family restaurants have already installed touch panel menus in a variety of languages making the ordering process a breeze.
So, there you have it. Above are five very good reasons for eating at a family restaurant in Japan. I hope you decide to dine in one of these establishments when you're in the Land of the Rising Sun. Believe it or not, eating at a family restaurant has become a popular tradition for many Japanese people and memories of eating there will stay in your mind long after you've left Japan.