It's that time of the year again when the cherry blossoms are beginning to bloom in Japan and everyone in the Land of the Rising Sun is looking forward to celebrating this magnificent seasonal display of delicate pink and white blossoms with hanami (cherry blossom viewing) parties and picnics.
Unfortunately, I live in the United Kingdom so I will not be able to enjoy this fleeting pleasure. However, I thought this was the perfect time to show you a stunning selection of cherry blossom photographs taken by two fellow Australians, Tracey Taylor and Dee Green, from 37 Frames Photography. Tracey and Dee are multi-award winning photographers who have been in Japan since 1997. They specialize in awe-inspiring contemporary portraiture and wedding photography.
Tracey and Dee (pictured above) are also listed in the World's Top 30 Wedding Photographers by Signature Weddings Magazine and they continue to win awards in Japan and overseas. These highly imaginative Australians are renowned for their stylish yet heart-warming photos as well as their extremely professional approach and this has given them the reputation as world-class photographers on an international scale.
If you're looking for a very special photographer for a cherry blossom shoot, a spectacular wedding package, or a photographic session to capture your travels in Tokyo or other parts of Japan, you'll need to book as soon as possible because Tracey and Dee at 37 Frames Photography are nearly fully booked for 2016. Their sessions are so popular you will need to be very quick to make a reservation. If you're lucky, Tracey and Dee may be able to fit you in if there is an opening or a cancellation. I have provided their contact details at the end of this blog post.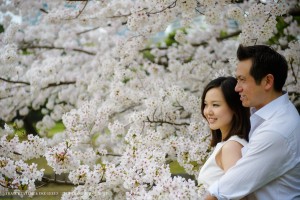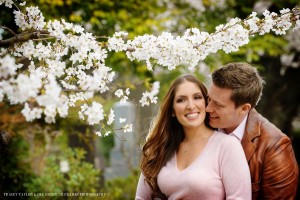 Take a look at these beautiful portrait photographs with the cherry blossoms in the background. I'm sure you'll agree Tracey and Dee have really captured the personalities in these pictures as well as this celebrated season in Japan.
As we've just celebrated Valentine's Day and because Tracey and Dee are award-winning wedding photographers, I'd also like to share these spectacular wedding photos below taken by 37 Frames Photography. These gorgeous photos show brides in Japan in different types of wedding kimonos as well as Western-style bridal growns. In Japan, a bride wears a white kimono called an uchikake, covered in flowers and Japanese cranes as a symbol of good luck, to the wedding ceremony. The bride will change into a coloured kimono after the wedding ceremony and then change into a Western-style bridal gown for the reception.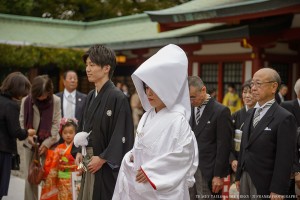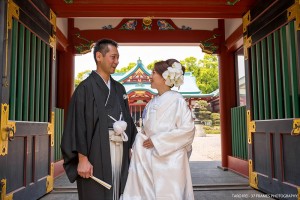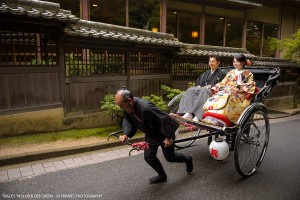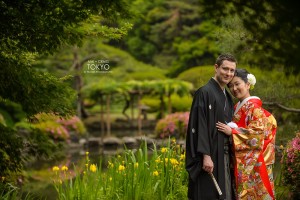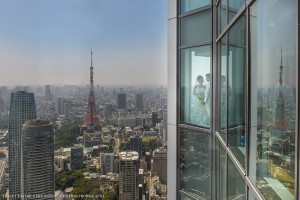 I don't think I've ever seen such beautiful photography set in Japan and I think it would be a great honour to take part in a photo session with 37 Frames Photography. Tracey and Dee are really passionate about creating wonderful memories for you, your family, and your friends in Japan or overseas and they have a complete range of full and mini packages. If you're interested in enquiring about their services please visit their website 37 Frames Photography or you can email Dee Green directly at [email protected]. You can also phone Dee in Japan on +81 (0) 80-3271-9071.