Recently, the number of students studying and applying to study at universities in Japan has dramatically increased. Support from the Japanese government and the opportunity for overseas students to develop their creative and technical knowledge at Japanese universities, while they learn more about the Japanese culture, are the driving forces behind the growing popularity to study in Japan.
The Japanese government has identified and embraced this growth and a target has been set to attract 300,000 foreign students by 2020.
Universities within Japan have welcomed this government initiative as well as the sudden increase of overseas students applying to study at their universities. They are hiring English speaking teachers from overseas, increasing exchange programs with universities outside of Japan and offering university scholarships through departments such as the Japan Student Services Organization (JASSO) and the Ministry of Education, Culture, Sports, Science and Technology or MEXT (for more information on MEXT see blog post below: 4 Ways You Can Fly to Japan for Free).
The Consulate-General at the Embassy of Japan in the UK states that "students of any age who are to attend an approved educational institution in Japan can apply for a student visa for the duration of their course". The fact there is no age limit on the student visa provides greater opportunities for older applicants. More information concerning programmes that allow UK nationals to travel to Japan to study can be found on the Japanese Embassy's website.
One area which is receiving particular attention is the study of robotics. The Japanese government has recognized the importance, growth and opportunities associated with robotics and its future impact on national and international communities, especially in the area of aged care. Prime Minister Shinzo Abe has allocated ¥2.39 billion in the fiscal 2013 budget to assist the development of robotics. Robotics has gained immense popularity in recent years with both Japanese and international students. The number of students studying robotics at universities in Japan will undoubtedly increase thanks to the government's promise to allocate more funds in this area.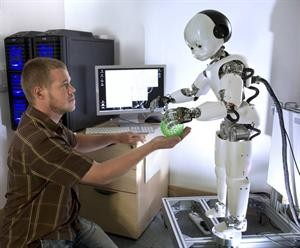 As the number of students studying in Japan increases, on-line services have been set up to help educate, orientate and guide foreigners on the complexities of living in Japan. Websites such as Gateway to Study in Japan and Go!Go! Nihon provide advice in English for overseas students who plan to study in Japan. These websites provide the know-how to assist with more complicated processes such as acquiring visa documents, finding accommodation, opening a bank account and understanding the health system in Japan.
If you live in the UK and you're thinking of studying or working in Japan you can find out a lot more about this fascinating country at the Experience Japan Exhibition which is a yearly event at the Royal Society in London.