1. There are lots of Japanese expats living and working overseas with their families. Before I went to Japan to teach English, I gave private English conversation lessons to the wives of Japanese expats living in Australia. I asked them to provide references for me in Japanese and this really helped me to get a job in Tokyo. Get in touch with your local Japan Society and make some friends. Many Japanese people who live overseas are looking for locals to teach them English privately and this will be good practice for you before you go and teach in Japan.
2. When you apply for an English teaching position in Japan make sure you include a passport size photograph with your resume. Also, make sure your CV is up-to-date and it communicates why you think you'd be a good English teacher in Japan.
3. If you have a university degree in any subject and/or a TEFL (Teaching English as a Foreign Language) certificate then you shouldn't have any trouble finding work as an English teacher in Japan. Knowing what qualifications you need, whether you'll enjoy the experience and the amount of salary you should expect are all points you may want to consider before leaving your own country.
4. The JET (Japan Exchange and Teaching) Programme is very famous for recruiting non-Japanese people to teach English all over Japan for at least twelve months. I know this is an excellent programme but there are many other schools in Japan which offer great salaries and good working environments such as Aeon, ECC and Interac. I'd also like to mention there are lots of small private English conversation schools to consider that are looking for teachers. They are advertising in the Japan Times newspaper or online. These schools are often looking for a foreigner to teach for just a couple of hours per week and at these places you can pick up some extra money teaching on your days off.
5. Look out for English teaching jobs that offer free or subsidised housing as it's very expensive and difficult for foreigners to rent an apartment in Japan. Real estate agents will expect you to provide a guarantor and there are lots of upfront fees even before you start living in an apartment so free rent provided by your Japanese employer can save you a lot of money.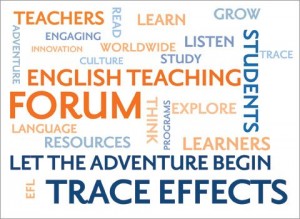 6. Make sure you buy a few nice suits before you go to Japan. You'll need to wear these for interviews and you'll continue to wear them when you are teaching. Japanese companies like their English teachers to look polished and professional. Imagine you're applying for a position as a general manager and in the interview you have to look your best. If you do this then you'll dress appropriately for an interview in Japan and you'll make a great first and lasting impression.
7. Always be on time when you're going for interviews and teaching classes. You'll be required to prepare your English lessons for at least fifteen minutes before the start of each class so don't be late. Japanese professionals do not tolerate tardiness. One of the major reasons for being late in Japan is that foreigners often get lost trying to find the right platform at train stations to get to their destination. For example, Shinjuku station in Tokyo has millions of people passing through it every day and it can be difficult to find the right train line amongst a sea of commuters, so make sure you leave your home early if you're going to an English language school you've never been to before.
8. Remember that honesty and integrity are very important attributes in Japan.
9. When you teach English in Japan you should try and make your classes as interesting and as memorable as possible. Make sure your students learn something new at the end of each class and always make sure your personality shines through. For example, you could teach your Japanese students some slang or something interesting about your own country. If you're from the UK, you could tell your students the Queen's favourite residence is Windsor Castle or you could talk about the six wives of Henry VIII. If you're from Australia you could talk to them about how koalas love to eat eucalyptus leaves or about the history of Ned Kelly. If you're from America you could explain why President Obama is so popular or talk about Thanksgiving Day traditions. You can use these subjects to start interesting discussions. Remember students are often asked to evaluate their lessons so make sure they leave your classes with a smile on their faces.
10. Every month, you'll receive a substantial salary as an English teacher in Japan so make sure you save at least 10% of what you earn.