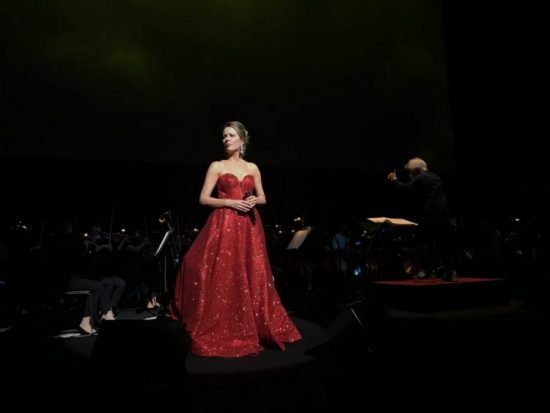 This month, it's a great privilege to share with you my exclusive interview with Donna Burke in Japan.
But before we get to the Q&A, let me give you a quick rundown of Donna's achievements . . .
Donna Burke is a famous Australian singer, songwriter, voice actress, freelance broadcaster for NHK, and businesswoman, living the dream in Tokyo. She also owns a talent agency in Roppongi called Dagmusic that produces music for AAA games.
Donna won over millions of fans in 2004 when her song "Heaven's Divide" from the video game "Metal Gear Solid Peace Walker" was released worldwide. Her hits "Sins of the Father", "Snake Eater", and "Glassy Sky" (from the anime "Tokyo Ghoul") have over 70 million plays on YouTube.
In 2016, Donna formed the quintet Ganime Jazz and since 2017 she has been regularly performing with symphony orchestras around the world in "Metal Gear in Concert". Check out her behind-the-scenes video below.
In August 2020, Final Fantasy Crystal Chronicles Remastered was released, with Donna narrating each chapter and singing the opening and ending songs.
You may also recognise Donna's voice if you've travelled on the shinkansen bullet train in Japan. Donna's clear and crisp voice has been used for announcements on the Tokaido, Sanyo and Kyushu bullet train system since 2005.
Wowee! That's a lot of achievements for one classy chick from Western Australia. Donna is an inspiration to us all. She carries herself with dignity, poise and grace and her singing voice is sublime but she also has a wicked Aussie sense of humour. Head on over to Donna's YouTube channel to check out her performances and her lol comedy sketch videos.
To further appreciate Donna's incredible vocals scroll down to listen to her performance of "Glassy Sky" at the end of the Q&A.
You can also catch up with Donna on Twitter, Facebook, Instagram, and her official website.
INTERVIEW WITH DONNA BURKE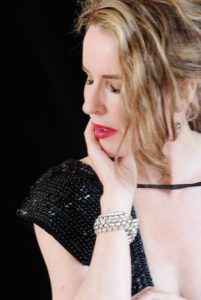 You have a beautiful voice and your performances on YouTube are fabulous. Where is your favourite place to perform in Japan and why is this such a special place for you?
Hmm, this is a difficult question to answer. But answer it I must! I love performing Metal Gear in Concert with the Tokyo Philharmonic Orchestra as they are just a phenomenal sounding unit. However, Osaka has a very special place in my heart because it was the place where I first performed Metal Gear in Concert in the whole world. Fans came from many parts of Japan to attend this historic event and I was able to meet many of them at a fan event that night. It was really special.
You are now part of a band called Ganime Jazz. You performed at Nakameguro Rakuya as part of Tokyo Meets New York in February. Japan is preparing to open Tokyo up again for the Olympics in 2021 so are you planning to do more performances in the future and where will they take place?
Due to Covid-19 I'm not sure when I will feel safe performing in a cozy jazz bar again. Once a vaccine is found or more time has passed, but for now I have no plans.
You now have millions of fans who all adore your songs "Heavens Divide", "Snake Eater", "Sins of the Father" and "Glassy Sky". Has this success changed you in any way?
Haha, yes! It's wonderful to be recognised worldwide, a dream come true. Success has made me want to keep creating and bringing joy. It's made me even clearer about why I am on Earth. However, I still have to fold my laundry, clean up cat vomit and brush my own teeth…so on that level nothing has changed!
Haha! I told everyone you have a great sense of humour and you've proved me right!
You sing the opening and ending songs for Final Fantasy Crystal Chronicles Remastered and you narrated each chapter. Do you play this game and did you play video games before you did this?
At this moment, I'm not a game player. I prefer books and the occasional tv show or movie. Games are too stimulating and exciting for my nerves!
Do you still do announcements for the shinkansen bullet trains in Japan?
Yes!
You have been living in Tokyo for about 20 years. Do you love the city? What is your favourite area in Tokyo and why is this your favourite area?
Yes, I adore Tokyo. My favourite area is Omotesando's tree lined boulevard and Nakano Broadway. Nakano has lots of cute alleys with tiny shops and restaurants.
What type of Japanese food/meal do you like the most and what food/meal do you miss that you can only get in Australia?
I love sashimi and having a beautiful kaiseki meal. I miss Aussie fish and chips. And when I'm in Australia I miss ramen!
Me too! I live in the UK and I can't find a decent potato cake or dim sim in any of the fish and chip shops over here.
You've said in the past, Tokyo was a great place for people like yourself to get work as a singer when you first started performing in Japan in your early thirties. You said at that time there was a high demand for accomplished artists. Do you think singers can still get a lucky break in Japan now or if they move to Tokyo in the next couple of years?
Recently I did some work with a Swedish music producer, singer and YouTuber @EndigoSkyborn who has only been in Japan for one year. He has the right attitude, and professionalism and happy vibe to succeed anywhere and is making a mark on the music scene here because talented people anywhere want to work with Talent + Great Attitude. You can't succeed without both. So if you have these you will succeed here for sure. I own a talent agency Dagmusic and I can tell you from experience that this is what will make you successful!
Do you plan to live in Tokyo for the next few decades?
Yes for sure…unless I break into making TV shows in LA then I'll move there.
Are you planning on releasing a solo album (because we would all buy it) and what is your five-year-plan in regards to your singing career?
I have no plans with Ganime Jazz until after Covid-19 is under control as I like to make music in the same room as the rest of the band. I am working on various projects including a concert tour, a TV show and keeping my fans up to date with fun YouTube content. I have big dreams!
…………………………………………………………………
I'd like to send out a BIG THANK YOU to Donna Burke for answering all of my questions. You're an absolute star! I wish you all the very best now and in the future. I'd also like to thank Donna's Media Coordinator, Vivian Ma, for organising the interview.
Please enjoy below Donna's performance of her popular hit "Glassy Sky".