Cultural Attractions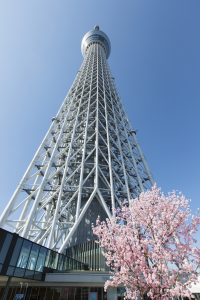 Prior to 1868, Tokyo was known as Edo. During the Meiji restoration, the emperor and the capital moved from Kyoto to Edo which was renamed Tokyo (Eastern Capital). Tokyo is now one of the most vibrant capital cities in the world, just bursting at the seams with things to see and do. Below are a few of my favourite attractions.
TOKYO IMPERIAL PALACE
The Imperial Palace is home to one of the most discreet royal families in the world. Visit the surrounding Japanese-style gardens (Kōkyo Higashi Gyoen) with its massive stone walls and marvel at the moats, several guardhouses and strolling gardens that are reminiscent of the Edo period. From the large plaza in front of the Imperial Palace you can see Nijubashi, two bridges that lead into the inner grounds of the palace. This attraction is open every day except Monday, Friday and special occasions. It's a 10 minute walk from Tokyo Station.
KOISHIKAWA KORAKUEN
If you appreciate gardens and stunning landscape then I suggest you also visit Koishikawa Kōrakuen which is a 5 minute walk from Iidabashi Station (JR and subway lines). This is considered to be one of the oldest and most beautiful gardens in Tokyo. For your chance to see cherry blossoms, Japan's unofficial national flower, you can't miss the weeping cherry tree at the entrance to these gardens. Just remember they're only in bloom for a short time, usually in early April in Tokyo and Kyoto.
TOKYO SKYTREE
The most talked about attraction in Tokyo at the moment would have to be Tokyo Skytree (pictured above right). It opened on 22 May 2012 and it's the tallest free-standing broadcasting tower in the world. At 634 metres high, it has amazing views of Tokyo with two observation points – the Tembo deck at 350 metres with restaurants, an observatory and shops, and the Tembo Galleria at 450 metres, completely wrapped in glass. You can rest assured knowing that it's completely earthquake resistant with reinforced concrete and seismic proofing. I highly recommend purchasing tickets in advance online. A Fast Skytree Ticket to avoid the queues can be purchased by international visitors and their Japanese friends at an exclusive ticket counter on the fourth floor at the West Entrance. You will, however, need to show your passport or another form of ID.
If you're looking for a free alternative, the views from the top of the Tokyo Metropolitan Government Building in Shinjuku are also breathtaking and you'll save yourself a lot of money.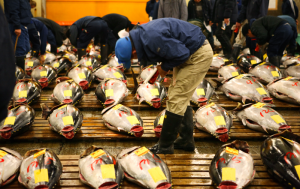 TSUKIJI FISH MARKET
I think a visit to the Tsukiji fish market is a must when you're in Tokyo. Although you'll have to wake up and rise at about 4:00am to experience this, it is well worth it. This is no ordinary fish market. The size of the fish on display and the buzz of the famous tuna auctions will leave a stamp on your memory that you'll never forget. You used to be able to just show up and have a look around whenever you wished, however due to the fact that the market was attracting an unbelievable amount of tourists and they were interrupting the flow of business, you now have to apply to the Osakana Fukyu Centre (Fish Information Centre) at the Kachidoki Gate which opens at 5:00am to see the famous tuna auction. Only 120 visitors a day will be allowed in on a first come first served basis. Furthermore, tourists are no longer allowed to enter the wholesale area before 9:00am where you can see many buyers and sellers rushing about their business and you can photograph hundreds of fish on display ready to be sold. It is located just a 5 minute walk from Tsukiji Station on the Hibiya Line.
SENSO-JI TEMPLE IN ASUKUSA
If you'd like to feel as if you're in historical Japan and you're looking to buy traditional Japanese souvenirs such as a summer yukata or a folding fan, then you should definitely visit Kaminarimon Gate leading to the front of the Buddhist Senso-ji Temple in Asakusa. Built by Taira-no-Kinmasa in 942, it houses the god of wind and the god of thunder and was relocated to this area during the Kamakura period between 1192-1333. Its official name is Furaijinmon. The adjacent shopping street known as Nakamise covers 200 metres and sells an unusual array of souvenirs and Japanese snacks. Located in front of the Kaminarimon Gate is the Asakusa Culture Tourist information Center. It opened in May 2012 and the building was designed by Kengo Kuma & Associates. It is already being recognised as an architectural inspiration.
MEIJI JINGU SHRINE IN HARAJUKU
Another major tourist attraction is Meiji Jingū shrine in Harajuku which was built in honour of Emperor Meiji in 1920. It is simple in its design but considered to be Tokyo's grandest shrine. It is easily located next to JR Harajuku Station on the JR Yamanote Line.
ODAIBA
This is a must-see tourist destination that is extremely popular with foreigners. Don't miss the National Museum of Emerging Science and Innovation if you want to see humanoid robots and mesmerizing exhibitions. Check out the giant full-size Gundam statue before a spot of shopping at DiverCity Tokyo Plaza. Take a selfie with Angelina Jolie or Brad Pitt at Madam Tussauds Tokyo, soak in the hot springs at Ooedo-Onsen-Monogatari, enjoy exceptional arcade games at Tokyo Leisure Land, and take in the view from the top of one of the world's biggest Ferris wheels at 115-metres in Palette Town.
KAMAKURA
As Tokyo is so busy and overcrowded, it's always nice to head out to the serenity of Kamakura; especially if you're visiting when the humidity is high as the area is very cooling. You wouldn't believe that this quiet town was the political hub of Japan from 1185 to 1333. Kamakura is located in the Kanagawa Prefecture and it takes about an hour to reach from central Tokyo on the JR Yokosuka Line. The area is home to many shrines and temples, the majority are Buddhist and many people make the trip just to see the famous Great Buddha which is the second largest Buddha in Japan. You can also enjoy a delicious Japanese set lunch at one of the many traditional restaurants in Kamakura.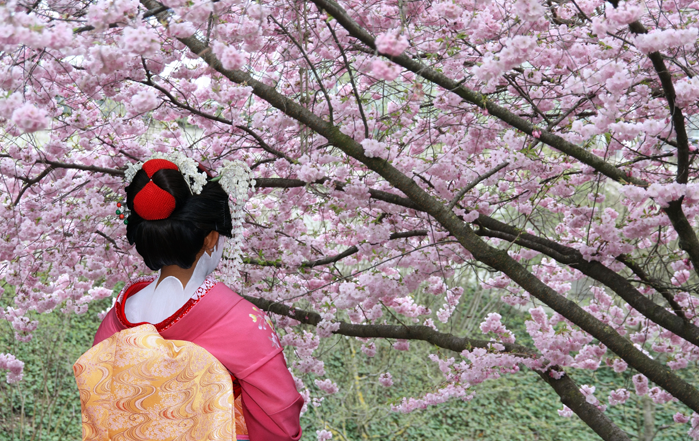 KINKAKU-JI, RYOAN-JI AND MAIKO (APPRENTICE GEISHA), KYOTO
If you're also visiting Kyoto, you shouldn't miss the chance to see Kinkaku-ji (Temple of the Golden Pavilion). This three storey Zen Buddhist temple also known as Rokuon-ji is completely covered in pure gold leaf. Another must see is the rock garden at the Ryōan-ji Temple which was originally an aristocrat's villa during the Heian period. Also, don't leave Kyoto without visiting the Gion District at about 6:00 p.m. At this time of the day, you'll have the opportunity to see many Maiko apprentice Geisha (see picture above) and if you're lucky even a fully-fledged Geisha walking through the area on their way to entertain and attend to guests at banquets and other occasions. The Maiko won't talk to you but it's perfectly fine to photograph them.
………………………
Renae Lucas-Hall is a novelist and writer of Japan-related fiction and non-fiction and the bestselling author of TOKYO HEARTS: A JAPANESE LOVE STORY and TOKYO TALES: A COLLECTION OF JAPANESE SHORT STORIES. Visit the HOMEPAGE to find out more about Renae and her books.