My Cute Kawaii Boutique is the first of fifteen exciting short stories from my latest book Tokyo Tales: A Collection of Japanese Short Stories. This particular story is a tale about the "kawaii" obsession in Japan that is gaining popularity throughout the world, as well as personal growth and strong family ties. As an extra treat, take the time to feast your eyes on the gorgeous illustration by Yoshimi Ohtani, designed specifically for this tale. Many more of Yoshimi's images are scattered throughout Tokyo Tales and on the book cover.
"'I'm twenty-one years old and I've been working part-time for a fashion shop in Yokohama for two years but now I'd really like to work for My Cute Kawaii Boutique,' I told Junko, the manager of this delightful shop, during my interview in Harajuku. I was full of hope she'd approve of me as I thought about how wonderful it would be to work in such a pretty place.
Junko, the manager of My Cute Kawaii Boutique, looked me over slowly from head to toe. A shiver ran down the back of my neck and I rubbed my clammy palms over the top of my skirt. This was only the second time I'd ever been interviewed.
'Are you happy to work here full-time?' Junko asked.
'Full-time work would be perfect for me,' I replied.
'I need to employ someone who doesn't need to be constantly supervised. Do you think you could work in this store by yourself sometimes without any help, Kimiko-san?' Junko asked me, raising one eyebrow.
'I think I'll be able to manage just fine after a little bit of training,' I said to Junko. I licked my dry lips and hoped Junko couldn't see that my hands had started to shake.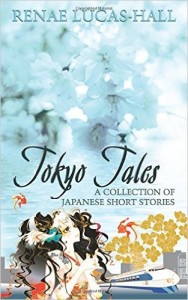 'That's a good answer,' said Junko as she ran her eyes over my resume.
Junko asked a few more questions about my previous retail experience in Yokohama at a shop where I'd sold predictable and appropriate clothing for staid shoppers who'd always wanted to dress exactly the same as everyone else. I thought my answers were good but maybe a bit brief. The shop in Yokohama was nothing like this one. The clothes in My Cute Kawaii Boutique allowed for individualism and creativity. A girl could really make a statement here and channel her inner princess. " . . . READ THE FULL STORY.