I've been donating ten per cent of my profit from the sales of my paperback Tokyo Hearts: A Japanese Love Story to the JAPAN SOCIETY TOHOKU EARTHQUAKE RELIEF FUND since June 2012 and this ends on 31 December 2014. If you have thought about making a donation to help the victims of this terrible disaster and if you're interested in literature set in Japan, you can buy a copy of TOKYO HEARTS from Amazon. TOKYO HEARTS is also available from more than sixty other retailers online and in stores worldwide.
……………………………..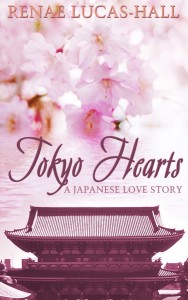 A COUPLE OF BOOK REVIEWS FOR TOKYO HEARTS: A JAPANESE LOVE STORY
"I love being introduced to new settings in books and this one was particularly wonderful. It is very clear that the author knows her stuff when it comes to all things Japanese – making me ache to actually go to that part of the world. To be honest, it had never really appealed to me before reading this book. Tokyo Hearts is absolutely charming and, with its innocence intact, I would highly recommend it to teens as well as adults. I loved the purity and charm of the characters and wonder if most Japanese are as polite and thoughtful to one another as Takashi and Haruka? In fact I would suggest that this book should be marketed to the NA fan – with its coming of age appeal, I think that all young and new adults would find it particularly engaging. The first line pretty much sums up the style of the book – 'On the last tempestuous Thursday in July, Takashi discovered the difference between the type of girl that a boy could like and the type of woman that a man could love'. Sigh, isn't that just beautiful? It's kind of like those old folklore tales we were told as children, but for a slightly older audience and that's what I liked about this book" — Fiction Dreams
……………………………..
"A coming of age story, almost a novella, that charts the relationship between Takashi and Haruka. For us this is a fabulous novel that weaves its way into the heart of Tokyo life and brings the city into sharp focus for the reader. This is a great novel for exploring frenetic Tokyo life, offering up little aspects that make Tokyo, well, Tokyo. The automatic opening of taxi doors, the young peoples' love of Western and Japanese named brands, descriptions of the kotatsu heaters that many older style dwellings still have. Pocky Sticks! The intricacies of the subway lines . . . if you fancy an armchair trip to Tokyo, either to rekindle memories of a visit, or to prepare for an upcoming journey; or just because you want a bit of insight, then give this book a go." — TripFiction