MY TOP 5 JAPAN-RELATED BOOKS FROM 2015
In 2015, I wanted to expand my horizons and read several Japan-related books written by contemporary well-known authors or emerging novelists who are starting to make a real name for themselves in the literary world. If you get the chance to read these any of these books you're in for a real treat. I've also listed five books I'm looking forward to reading in 2016.
This list of books does not include any of the classics written by well-known Japanese authors such as Yukio Mishima, Natsume Sōseki, Jun'ichirō Tanizaki, Yōko Ogawa or Haruki Murakami but the writing styles are wonderful, the characters are memorable and the plots are well-developed and uniquely crafted.
1. Tokyo by Nicholas Hogg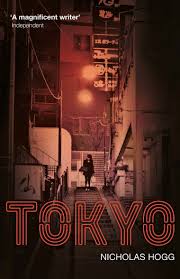 What I liked about this book: I was really looking forward to reading this book and it did not disappoint – I thoroughly enjoyed every page. I don't want to give away too much but I can say it's a very good reference for anyone planning to live in Japan. In the story, a social psychologist Ben Monroe returns to Tokyo after a failed marriage, determined to look for his former Japanese lover called Kozue.  The characters in this story are so convincing they offer an excellent introduction to understanding the Japanese mind-set and the plot touches on a lot of important issues that haunt modern-day Japan. I thoroughly enjoyed "Tokyo" and I hope Nicholas Hogg writes another book set in Japan. He has a strong understanding of the Japanese culture and his writing ability is phenomenal.
 2. Fallen Angel: An Only in Tokyo Mystery by Jonelle Patrick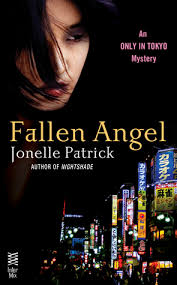 What I liked about this book: I've lived and worked in Japan but I have a very limited understanding of the male host industry and I also know very little about the world of mizu-shōbai (the night-time entertainment business in Japan) so this book was a real eye-opener. The author has clearly done extensive research to make this book come to life and I was very impressed by how cleverly she meshed the intricacies of the Japanese culture into an intriguing and delightful story. It was also great to see the Japanese concepts "on" and "giri" expressed throughout the book. The writing clearly shows how these principles exist within the Japanese ethic system and how they apply to the lives of every Japanese person, regardless of their social standing. "On" is the Japanese concept that represents a sociological and psychological sense of indebtedness after receiving a favour. "Giri" is the give-and-take principle in social situations that drives the Japanese people to fulfil their duties. This is a fantastic book and I'm looking forward to reading the sequel "Idolmaker". 
3.  Tokyo Kill by Barry Lancet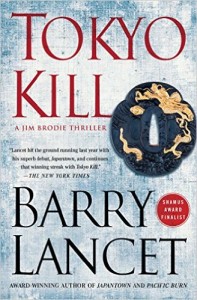 What I liked about this book: I don't usually read thrillers but I do write Japan-related fiction so I was really looking forward to reading "Tokyo Kill". In this book an antiques dealer turned detective becomes heavily involved with a group of killers in Japan. I was very impressed with all the references to the Japanese culture and I learned a lot about Chinese culture and history as well.  Lancet obviously has an expert understanding of the Japanese mind-set, the Japanese culture, and how Japanese people behave in both casual and more formal situations in Japan.
4. Naked As The Day: A Tokyo Novel by Marcus Bird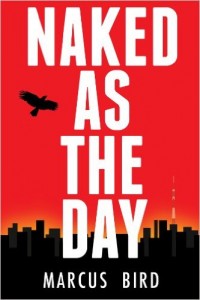 What I liked about this book: This story is very well written with powerful prose, fascinating characters, and an absorbing plot. The author also captures the true essence of life in Tokyo as he tells the story of a young man in his twenties, living and working as an English teacher in Japan, and how this man develops physical and psychological aversions to his life and the people around him. The author's writing style is reminiscent of the methods used by Haruki Murakami to portray the human condition. "Naked As The Day: A Tokyo Novel" surpassed all my expectations. This book is a must-read for anyone interested in Japan or if you're simply looking for a great novel with a compelling storyline and captivating characters.
5. The Translator by Nina Schuyler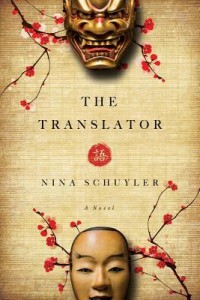 What I liked about this book: Schuyler's understanding of the Japanese culture as well as the Japanese mind-set is very impressive. This is clearly evident in the dialogue between Hanne and the Japanese characters Moto and Renzo. I thoroughly enjoyed this wonderful interpretation of an American woman who travels to Japan to find herself as she searches for the answers that will validate her work as a translator. Every page is a testament to good prose and a captivating plot and this will hold your attention until the final page of this wonderful story.
THE BOOKS I'M LOOKING FORWARD TO READING IN 2016                                                                                                                                                                                                                   
1. Tokyo Totem – A Guide to Tokyo edited by C. Fruneaux and E. Gardner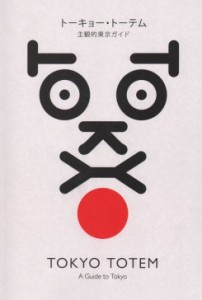 Synopsis: "This is a guidebook with contributions from "artists, designers, anthropologists, architects, bathhouse connoisseurs and many, many other seasoned urban explorers who will invite you to look, read and experience Tokyo differently."
  2.  Yokohama Gaijin by George Lavrov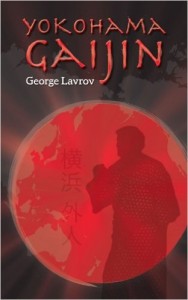 Synopsis: Yokohama Gaijin is George Lavrov's personal story, told from his own eyewitness account. It recounts the horror of WWII carpet bombings of Japanese cities, including the tragic loss of his elder brother, Konstantin, who was killed instantly when a bomb from an American B-29 bomber made a direct hit on the Lavrov residence in Yokohama, Japan, on May 29th, 1945
 3.  Tokyo Vice by Jake Adelstein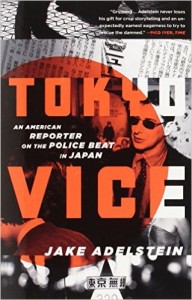 Synopsis: Jake Adelstein is the only American journalist ever to have been admitted to the insular Tokyo Metropolitan Police Press Club, where for twelve years he covered the dark side of Japan: extortion, murder, human trafficking, fiscal corruption, and of course, the yakuza. In  "Tokyo Vice" Adelstein delivers an unprecedented look at Japanese culture and a searing memoir about his rise from cub reporter to a seasoned journalist with a price on his head."
4. Washing Over Me by Benjamin Brook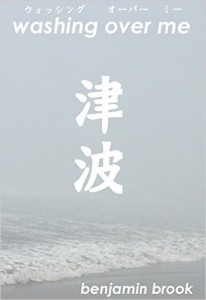 Synopsis: "Set against a backdrop of the Great East Japan Earthquake and Tsunami of 2011, Washing Over Me is a tale of loss and love, of the destructive power of nature and the resilience of humankind. In the height of the Tokyo summer, Shoichi sits at his wife's bedside hoping that today will be the day when she wakes from her coma. Without Kimiko, he finds himself lost in the modern world. Frequently daydreaming, his mind wanders back through the past to key moments in their life together: breaded pork cutlets, unusually coloured tomatoes and the most beautiful sunrise he has ever seen. Shoichi also lives in fear. How will he cope with the loss of yet another person whom he loves so dearly?"
  5. Six Four by Hideo Yokoyama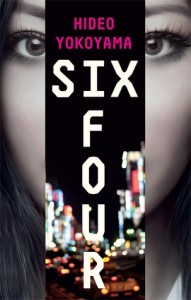 Synopsis: "For five days in January 1989, the parents of a seven-year-old Tokyo schoolgirl sat and listened to the demands of their daughter's kidnapper. They would never learn his identity. They would never see their daughter again. For the fourteen years that followed, the Japanese public listened to the police's apologies. They would never forget the botched investigation that became known as 'Six Four'. They would never forgive the authorities their failure. For one week in late 2002, the press officer attached to the police department in question confronted an anomaly in the case. He could never imagine what he would uncover. He would never have looked if he'd known what he would find."
…………………………………………………………………………………………………………………………………………….
If you love my recommendations and you'd like to read one of my own books check out "Tokyo 2060: Welcome to the Future".  This novelette is a futuristic sci-fi set in Japan forty-four years from now when androids and robots have become part of everyday life! It takes about 45 minutes to read and it's only 99c/99p for a limited time.
Tokyo 2060: Welcome to the Future
In the year 2060, Poppy and Oliver Montgomery travel to Japan for a six-month stint in Tokyo. Oliver can't wait to start working for a company that produces androids and Poppy is looking forward to shopping in the futuristic department stores. When this British couple begins their life in Tokyo, they are fascinated by all the latest cutting-edge technology in Japan. Poppy is even more delighted when her husband's new company lends her an android for three days. Little do they know, this android hides a sinister secret that is about to turn their life in Tokyo into a disaster.