According to The Japan News by The Yomiuri Shimbun, the number of foreign visitors to Japan surged 24 per cent and topped the annual record of 10 million people in 2013. Many tourists are revisiting Tokyo just to see what's new and to appreciate the ever-changing commercial landscape. Below, I've listed just a few of the newer, more popular developments. These attractions will be of interest if you're planning your first trip to Tokyo, or you've travelled to Japan in the past and you're looking forward to visiting destinations in Tokyo which didn't exist on your previous visits.
• The majestic Tokyo Skytree which opened in 2012 is currently the most well-known and popular tourist attraction in Tokyo. It's 634 metres/2,080 feet high, the tallest broadcasting tower in the world and it attracted more than 6 million visitors in the first year of opening.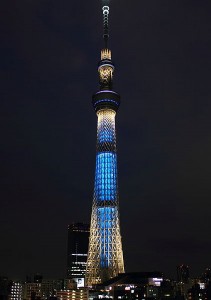 • The Asakusa Culture Tourist Information Center also opened in 2012. It's located in front of the Kaminarimon Gate in Asakusa and it's an excellent place to find out about what's new in Tokyo and get tourist information in English.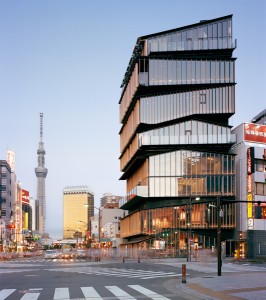 • If you love to shop, I recommend the new 34-floor Hikarie shopping complex in Shibuya and the very glamorous Tokyu Plaza Omotesando Harajuku, at the Omotesando Avenue and Meiji-dori intersection in Aoyama.
• I also recommend a visit to the newly-refurbished Tokyo Station and the KITTE shopping complex in front of JR Tokyo Station's Maranouchi South Exit, within the former Tokyo Central Post Office. The seven floors at KITTE offer a shopping and dining experience that embraces Japanese aesthetics and it's the kind of place Japanese people buy presents for their Japanese friends.
• Odaiba is a man-made island and shopping/dining/entertainment centre which has been developed in Tokyo Bay and is very popular with families. Attractions include the Oedo Onsen Monogatari (a hot spring theme park), the National Museum of Emerging Science, the famous Rainbow Bridge, a Leisureland for bowling, karaoke and sports games, as well as a variety of shopping malls, a Ferris wheel and the Museum of Maritime Science.

• Finally, if you're interested in art exhibits in Tokyo, I highly recommend a visit to the new "Art Triangle Roppongi" which includes The National Art Center, Tokyo, The Suntory Museum of Art and The Mori Art Museum, inside Tokyo Midtown. You can get a visual and audio guide at the reception desk that allows you to watch interviews with the artists and listen to commentaries on each art installation. Here's a link for more information: Japan National Tourism Organization.
So have a wonderful time in Tokyo if you're planning a trip to Japan!