So you're thinking about going to Japan to work as an English teacher. You've heard you can make a lot of money, you love to eat sushi, you want to see all the latest technology in Akihabara and you want to travel all over the world and Japan seems like a great place to live for twelve months before you conquer the rest of Asia. There's just one thing nagging you at the back of your mind – you don't have a university degree and you've heard this can be a real deal breaker when you're looking for a job in Japan. On the other hand, after speaking to a few of your peeps on Twitter or Facebook, you've also heard that you just need to be a native English speaker and you shouldn't have any problems finding a well-paid job even though you haven't completed a tertiary education.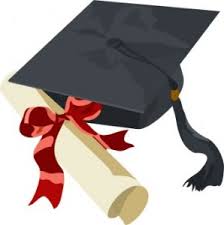 I truly believe anyone can succeed in Japan with the right determination and a sincere personality. However, please believe me when I tell you that if you do have a university degree, it will be a hundred times easier for you to get a job in Japan.
So why is it so important to have a university degree when you're a native English speaker? Well, I'd like to share with you why I believe it's such an important requirement for the top language schools in Japan: When you study at university you often have two exams and an assignment to complete for each subject. For example, when I studied my business course I had twenty-four subjects to complete. That equates to forty-eight exams and twenty-four assignments. When your assignments are marked by your lecturers, they can penalize you for poor grammar and incorrect spelling so you soon learn that you should always make sure your work has no mistakes when your submit it. For this reason, Japanese employers know you automatically have a great command of the English language, simply because you attended university.
It's your choice whether you study hard and do well at university but it's also your choice if you want to party. If you can't find the right balance between homework and socializing and if you skip your lectures and tutorials and study the bare minimum, you'll soon realize there is no-one there to give you the type of guidance you received in high school. If you continue to go out all the time and your grades are poor, you'll probably be told at the end of your first year at university that you might not be able to continue into your second year. Japanese employers know that university graduates worked hard to finish their degrees and therefore they are more likely to stay in the job and dedicate themselves to their responsibilities as an English instructor.
You might be thinking now: I know my English language skills are good so do I really need a degree if I want to teach English in Japan? The reason a degree is so important is because being a university student requires discipline and working in Japan as an English teacher truly requires an enormous amount of discipline. Not only will you be obligated to follow a strict curriculum at the better known English language schools, you'll also have to be on time despite a complicated train system. You'll need to make sure you get to work in high humidity levels which can be tiring and exhausting in the rainy season, and you'll need to be an interesting and dedicated teacher even if you've been partying until late the night before with your new-found friends in Roppongi or Shibuya.
Here are a few more reasons: Have you considered the possibility that you could end up staying in Japan for more than just one year? If you have a university degree, you can open up a lot more doors to many more exciting job propositions and even better paid employment. Furthermore, have you considered the likelihood that you may end up applying for a Business Visa or you may even end up marrying a Japanese national? In either of these circumstances, you'll be pleased you spent the extra time studying at university so you can stop working as an English instructor and broaden your horizons in IT, journalism, tourism, broadcasting, marketing, graphic design and the list goes on.
Finally, in the lead up to the 2020 Olympic Games in Tokyo, more jobs are becoming available for foreigners in a lot of different areas. You may still be in Tokyo in 2020 and at that point in time the competition for good jobs will invariably increase. Don't you want to stand out from the rest of the crowd and get the best job you know you deserve? Your university degree may get you the job and give you the confidence to do well in your interview.
So, if you really want to go to university or if your halfway through your degree but you have a burning desire to teach English in Japan, please don't forget about your studies because they can only stand you in good stead later on in life.