There are four ways you can fly to Japan for free. This depends on whether you're planning a short-term visit or a long-term stay. Of course, there are conditions attached to the word "free" as with everything else nowadays!

A SHORT-TERM STAY
1. A STOP OVER:
If you're planning a trip to Australia or New Zealand from the UK or vice versa from Australia or New Zealand to the UK, then you can get a free stopover in Tokyo included in the price of your air ticket, if you choose to fly with Japan Airlines. It's a very long flight from one hemisphere to the other (approximately 23 hours) and therefore a stopover in Tokyo makes perfect sense. Not only do you get a rest before completing the second leg of your journey but you also get to visit one of the most amazing cities in the world for free.
I guarantee you'll never forget your first trip to Tokyo and I'm sure you'll want to visit Japan again and again once you've experienced a taste of what this amazing country has to offer.
I spoke with a representative at Thomson holidays (a UK-based travel operator) and she said a third party will organise your hotel stay in Tokyo and there is a choice of hotels to choose from depending on your budget.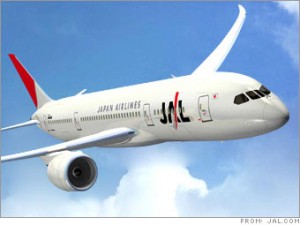 A LONG-TERM STAY
2. THE JET PROGRAMME:
Applications are now open for the JET Programme in the UK. If you're successful, you could be flying to Japan for free and starting work next year in August 2014.
The JET Programme is currently recruiting participants from 40 countries. If you have a Bachelor's degree in any subject and native written and spoken English language skills as well as a keen interest in Japan, then you might want to consider a teaching position in Japan for at least a year. The Japan Exchange and Teaching (JET) Programme provides a free return flight to Japan if you meet and fulfil the conditions of your contract with them. Please note British citizens need to have British citizenship, not simply residence, to apply. However, British citizens may apply from abroad as long as you can guarantee you will be in the UK at certain times during the application and selection year.
I've never taken part in the JET Programme but I know there is a considerable amount of respectability attached to this programme and it has a very good name in Japanese circles. The JET Programme participants are contracted to local or prefectural governmental contracting organisations and you would typically work as an English Language teaching assistant in rural areas.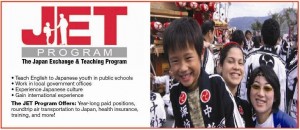 The annual remuneration is about ¥3,360,000 (~£21,000.00/US$34,000.00) in the first year but participants need to take into consideration you pay about ¥40,000 (~£252.00/US$410.00) per month towards mandatory health insurance and a pension fund. Also, applicants must pay rent – the cost of rent varies according to the participant's contracting organisation and the location in Japan. On the upside, the amount remaining after all your expenses have been paid is more than sufficient to live on in Japan. The contracting organisation will also help participants to find housing and this takes away many of the stresses involved with finding accommodation if you're not fluent in the Japanese language.
3. DAIWA SCHOLARSHIP:
The Daiwa Scholarship is a unique 19-month programme of language study, work placement and homestay in Japan for British citizens. This scholarship offers young and talented UK citizens with strong leadership potential, the opportunity to acquire Japanese language skills, and to access expertise and knowledge relevant to their career goals. No previous experience of Japan or Japanese is necessary. The Daiwa Scholarship starts in mid-September and finishes at the end of March.
The recipients undertake intensive Japanese language study at the Tokyo School of Japanese Language, known also as the Naganuma School. After 15 months, they are expected to reach an upper-intermediate level of language ability. Also, a series of weekly seminars in English are held for Daiwa Scholars at Hosei University in Tokyo. These are designed to give Scholars an introduction to Japanese life, culture and society. Daiwa Scholars also spend one month with a Japanese family as part of a homestay outside Tokyo at the end of the first year, to improve their language ability and to enhance their understanding of Japan. As well as this, the Foundation arranges individual work placements appropriate to each Daiwa Scholar's career goals.
Please note there are usually around 230 applications for the Daiwa Scholarship but only 6 places are granted, so it's very competitive. Also, applicants must realise this is not simply a "year out" in Japan – scholars are expected to be very conscientious in their approach to their studies at the Naganuma School, in exchange for the funding they receive.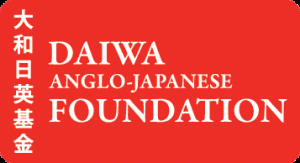 Completion of the programme is marked by a graduation ceremony in Tokyo at which each graduating Scholar gives a short speech in Japanese. Scholars then automatically become members of the Daiwa Scholars Alumni Association.
Candidates for the Daiwa Scholarships must be British citizens, aged between 21 and 35 years of age by the time of departure, graduates or due to graduate by the time of departure. Applicants should be equipped with a strong degree in any subject or with a strong record of achievement in their field and in possession of clear career objectives and a commitment to furthering UK-Japan links.
The Foundation meets all tuition and examination fees associated with the Scholarship. Daiwa Scholars will also receive a maintenance grant for the duration of the Scholarship which is to cover accommodation and living costs for a single person. Furthermore, the Foundation meets the cost of economy-class travel to and from Japan at the beginning and end of the Scholarship. It's important to note that while scholars are on the programme, they may not undertake remunerated work.
For their first weeks in Japan, Daiwa Scholars are accommodated in a hotel in central Tokyo. During this period, they will look for rented apartments in which they will live for the remainder of the Scholarship. All Daiwa Scholars contribute to the compulsory Japanese Government Health Scheme from their maintenance. In addition, the Foundation provides standard medical insurance for Daiwa Scholars while they are in Japan on the programme.
4. JAPANESE GOVERNMENT MEXT (Ministry of Education, Culture, Sports, Science, and Technology) SCHOLARSHIP:
The MEXT Scholarship is a Japanese government scholarship programme that is offered to international students who wish to study at Japanese universities as research students.
There are several requirements that an applicant needs to fulfil. An applicant must have the nationality of a country which has diplomatic relations with the Japanese government and he/she must have been born on or after 02 April 1978. The applicant has to have completed or will complete a 16-year school curriculum in a foreign country or he/she must be aged 22 or older and have taken an individual entrance qualification examination which has been judged by a graduate school as being equal or superior in academic ability to a university graduate. Furthermore, the applicant should apply for the field of study he/she studied at the previous university or any related field.
Please note the applicant must be willing to learn the Japanese language, they must have an interest in Japan and they need to be enthusiastic about deepening his/her understanding of Japan after arriving. They also need to show they are capable of engaging in study and research while adapting himself/herself to life in Japan.
The applicant also needs to obtain a College Student (ryuugaku 留学) visa and be prepared to be screened by means of submitted application documents, written examinations and interviews. If the applicant is successful they will be advised to learn the Japanese language and to acquire some information on Japanese weather, climate, customs, university education, and conditions in Japan, as well as about the difference between the Japanese legal system and that of his/her home country before departing for Japan. Students will be accommodated in university halls of residence, in private boarding houses or apartments.
Not only will each grantee receive a study scholarship, they will also receive at least ¥143,000 (~£920.00/US$1,468.00) per month for expenses and a free return economy class air ticket. However, the recipient should bring approximately US $2,000 or the equivalent to cover immediate needs after arrival in Japan.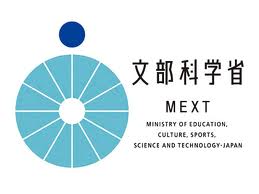 Above are four different ways to get a free return airfare to Japan. If you have more ideas on how to fly to Japan for free please reply to this blog post so that we can share the information with other people who are just as passionate about visiting Japan.