It's mid-winter and very cold outside so it's a great time to have a Japanese themed party with your friends inside a warm home. I live in the UK so everything in this blog post is available from the Japan Centre in London. You'll be able to pick up most of these ingredients at your local supermarket or convenience store if you live in Japan. Whether you live in Japan or your home country, make sure you invite all your Japanese friends. They'll love all the drinks and snacks on offer at your party. I think it's important to stick to popular and much-loved favourites to make sure everyone enjoys the food.
Drinks
There are lots of different drinks available in Japan but I think sake might be a bit strong for this kind of party so I'm recommending some lighter drinks. If you want to stick with the more popular beers buy a few bottles or cans of Kirin Ichiban Shibori Lager or Asahi Super Dry. I recommend umeshu (plum wine) for your guests who like sweeter alcoholic drinks, and Calpis or Melon soda for the kids.
Sushi
Every good Japanese themed party should have a selection of sushi but this can be time-consuming and fiddly to make. Don't worry, there's a simple alternative: Salmon and tuna nigiri sushi are much easier to make than temaki and maki sushi. Watch this short instructional video by The Telegraph and you'll have your nigiri sushi ready in about half-an-hour. Don't forget to add 1 tablespoon of sushi rice vinegar to 250 grams of freshly cooked short grain steamed rice for an authentic taste.
Japan offers an incredible selection of savoury and sweet snacks you can buy in stores, from vending machines, and at train station kiosks all over the country and you can see a lot of these delicious delights have definitely been influenced by the Western world. The selection below is mostly old favourites you can buy in Japan but there are also some really tasty treats on the list you can get at the Japan Centre, such as the green tea & atzuki bean swiss roll and the cream breads. There are also lots of different variations of Pretz and Pocky in Japan. Almond Crush Pocky has been a firm favourite since its introduction in 1971 so I definitely had to include it here. Kitkats are obviously available worldwide but I recommend the matcha (green tea) version if you want to stick with the Japan theme.
I hope you enjoy all the scrumptious food in this blog post at your Japanese themed party. If you want to make your party even more authentic why don't you greet your guests at your front door in a kimono? Don't be afraid to encourage everyone to dress up and have fun!
Savoury Snacks
1. Wasabi peas
2. Pretz Tomato Pretzel Sticks
3. Nori Seaweed Rice Crackers
4. Nuts Aji Gonomi Savoury Mixed Snacks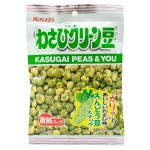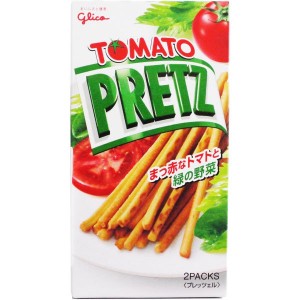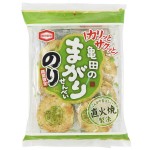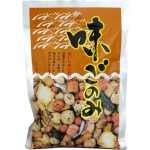 Sweet Snacks
1. Pocky almond crush
2. Panda Chocolate cream biscuits
3. Meiji Kinoko No Yama (mountain mushroom shape) Chocolate Biscuits
4. Lotte Koala's March Chocolate Cream Biscuits
5. Japan Centre Green Tea and Azuki Bean Swiss Roll
6. Japan Centre Hello Kitty Character Chocolate Cream Bread
7. Totoro cream bread
8. Matcha (green tea) kitkat