Arriving in Japan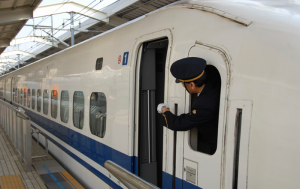 ARRIVING IN TOKYO
If you're visiting Tokyo you'll fly into Tokyo International Airport Haneda or Narita International Airport. At the information desks at both airports you'll find an English speaking person who can provide essential tourist information and help you reserve seats for public transportation into central Tokyo. Don't panic if you feel lost or overwhelmed or if you lose your way at the airport after you've cleared customs. Most Japanese people learn English in Junior High school so don't be afraid to ask a stranger for help with directions. The locals are happy to speak some English even if their language skills are limited.
TOKYO INTERNATIONAL AIRPORT HANEDA
If you have a choice, it's better to fly into Haneda Airport. This airport is much more convenient than Narita Airport and transport costs are a lot cheaper if you want to get into central Tokyo. Although this airport opened in 1931, it was mainly designated to handle domestic traffic but after a renovation project in 2014 a lot more international flights have been landing at Haneda. This is great news for travellers because Haneda Airport is situated only 30 minutes from downtown Tokyo, whereas Narita Airport is at least 60 minutes from Tokyo.
You have several options if you want to get into Tokyo from Haneda Airport. One of the most convenient ways is via the monorail from Haneda Airport to Hamamatsucho Station. It costs ¥490 and it only takes 15 -20 minutes. You can also take the Keikyu Railway Line which travels to most of the main train stations in metropolitan Tokyo. The Keikyu Line takes about 20 minutes to Tokyo Station and costs ¥580. If you would prefer to take a bus from Haneda Airport, the Keikyu Limousine Bus has designated seating and it travels directly to many major hotels. This bus is perfect for travellers with a lot of large luggage. The Keikyu Limousine Bus costs between ¥580 – ¥1,650, depending on your destination. A taxi from Haneda Airport costs approximately ¥6,500 but it's a very convenient way to travel straight into Tokyo early in the morning or late at night.
NARITA INTERNATIONAL AIRPORT
If you arrive at Narita Airport, the most comfortable way to get into Tokyo using the train system is via the Narita Express (NEX). It takes 60 minutes to travel to Tokyo Station and it costs approximately ¥3,000.
The Keisei Skyliner is the quickest way to get into Tokyo from Narita Airport. It only takes about 40 minutes and it costs about ¥2,500, but it arrives at Nippori Station or Keisei Ueno Station and you'll need to transfer to the JR Yamanote Line to get to Tokyo Station. This takes about 10 minutes and the extra fare costs ¥160. All seats are reserved.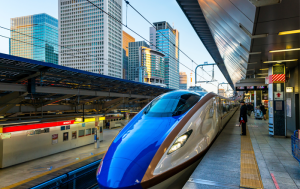 The Keisei Limited Express is the cheapest option to get from Narita Airport to Tokyo. This is a normal commuter train and it gets very crowded but you don't need a reservation for this train. It costs about ¥1,000 and it takes about 75 minutes to arrive in central Tokyo.
Catching a taxi from Narita Airport to central Tokyo is not recommended as this could easily cost you ¥30,000 (£165/$US250) or more during rush hour.
There are Airport Limousine Buses which travel from Narita Airport directly to the major hotels in central Tokyo. This is a great bus service if you're staying at one of the main hotels. It takes about seventy-five minutes and it costs about ¥2,500.
LIMOUSINE, HELICOPTER AND CONCIERGE SERVICES
If you're arranging travel services for a VIP or if you just like to travel in style and live the high life then you'll love the services a company called TOKYO LUXE has to offer. Whether you need a private limousine from the airport, a helicopter to your business meeting in Tokyo, backstage access to fashion show tickets, a personal shopper, or an introduction to the finest restaurants in Japan, TOKYO LUXE can customize their services to meet your needs.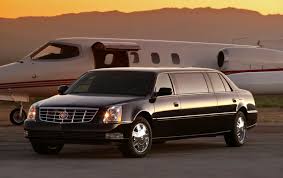 JR RAIL PASS AND THE SHINKANSEN BULLET TRAIN
If you're planning to travel to a lot of destinations in Japan you should purchase a JR Rail Pass before you arrive in Japan as you'll get unlimited travel on the JR network and free travel on a lot of the Shinkansen Bullet Trains. Prices start at about ¥38,000 for a seven day pass. If you're planning on visiting other areas of Japan besides Tokyo then the Shinkansen Bullet Train (see picture above right) that travels at 240-320 km/h (150-198 mph) is the fastest and most convenient way to get there.
JR YAMANOTE LINE
The easiest way to get around Tokyo is on the JR Yamanote Line that runs in a loop around Tokyo. Shibuya, Ebisu, Harajuku, Shinjuku and Shinagawa as well as many other popular train stations are on the Yamanote Line so it's not difficult to get to the main areas of interest.
KANSAI INTERNATIONAL AIRPORT
If you're visiting Kyoto, Osaka or Nara from overseas you'll fly into Kansai International Airport. This airport is a hub for Nippon Airways and Japan Airlines.
JAPAN TRAVEL BUREAU (JTB)
You can save a lot of money on tours and tickets if you visit your local Japan Travel Bureau (JTB) in your home country when you're planning your trip. JTB offer special rates on hotels, they can organise a variety of tours for you and you can get great deals on their Shinkansen Tour Packages. You can also buy your Japan Rail Pass from JTB before you fly to Japan.
……………………………
Renae Lucas-Hall is a novelist and writer of Japan-related fiction and non-fiction and the bestselling author of TOKYO HEARTS: A JAPANESE LOVE STORY and TOKYO TALES: A COLLECTION OF JAPANESE SHORT STORIES. Visit the HOMEPAGE to find out more about Renae and her books.