1. LOCATION: Tokyo is vibrant and energetic but it can also be tiring and quite frustrating for first-time visitors who are trying to navigate their way around this incredible city. Therefore, it's important to choose a hotel that is convenient and readily accessible to the major tourist attractions. One of the best and easiest ways to choose a hotel in Tokyo is to stay somewhere that has good access to the Yamanote Line. This is a circular railway loop that stops at nearly all of the major train stations. If you choose a hotel next to Shibuya, Shinjuku, Akihabara, Ueno, Harajuku, and even Ikebukuro train station on the Yamanote Line you will have easy access to many popular tourist attractions and shopping areas.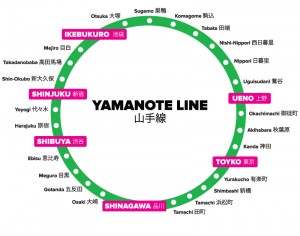 Other areas such as Roppongi or Nishi-Azabu, Ginza, Hibiya, Nihonbashi, and Asakusa are also terrific locations because they are very central, although they are not on the Yamanote Line.
Shinagawa is a good location if you're planning to travel on the Shinkansen bullet train at some point to other areas in Japan but it's not the best place to access the most popular attractions.
Odaiba is a fun new area surrounded by restaurants and amusement parks but this area is also a bit too detached from the rest of Tokyo and I've heard quite a few people complain about this.
Try to avoid hotels next to Haneda or Narita Airports and hotels in Chiba, Kamakura, and even Yokohama. These areas are really quite far from the major attractions in central Tokyo so your travelling times and your travel costs will also be more if you stay in these areas. You will also need to change train lines multiple times if you stay in these outer areas and this can be very confusing, especially for tourists who don't speak Japanese.
There is also another really great way  for you to literally see how convenient your hotel is before you book: Simply, copy and paste the hotel's address into Google Earth and zoom in to the street where your hotel is located. Make sure your hotel is (a) centrally located compared to the other main areas in Tokyo, (b) close to a train station, (c) near a convenience store and a couple of restaurants and coffee shops.
2. TYPE OF HOTEL: Tokyo offers a plethora of hotel options. You can stay in a Godzilla themed hotel (The Hotel Gracery in Shinjuku) or a Hello Kitty themed room (Keio Plaza Hotel, Shinjuku), a traditional ryokan, a cheap capsule hotel where you sleep in a pod (I recommend Book and Bed Tokyo – it has over 1,700 English and Japanese language books!), serviced apartments, and basic one-star hotels or luxurious five-star hotels such as the Imperial Hotel. You can also privately rent a room or an apartment with Airbnb Tokyo, or take part in a homestay with a Japanese family.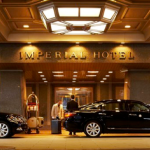 3. GOOD AND BAD AREAS IN TOKYO: Depending on what sort of tourist you are you should stay in an area that suits your needs. If you're travelling with young children you should probably avoid the Kabuki-cho area in Shinjuku because this is basically the red light district in Tokyo. You'll also probably want to avoid Roppongi because this is an area filled with bars, clubs and adult entertainment.
Akasaka Mitsuke, Hibiya, Ebisu, Asakusa and Ginza are all very nice places to stay and they are considered to be five of the most reputable areas in Tokyo.
4. BOOK YOUR HOTEL ROOM AND YOUR PLANE TICKET TOGETHER: If you live in the UK I highly recommend the online travel company Expedia. On this website you can book your hotel room and flight together as part of a package deal. You should also subscribe to Expedia's mailing list because they offer some great reductions on flight and hotel prices and you'll get notifications for these sent straight to your inbox. I'm sure every country offers similar holiday package deals through an online travel company so do your homework before you book and you'll definitely save a lot of money.
5. CHOOSE A HOTEL WITH BREAKFAST INCLUDED: If you're staying in Tokyo for at least a week then you should definitely consider a hotel with breakfast included and it's best to choose one with lots of variety. Quite a few three-star hotels offer a free Japanese breakfast and a Western breakfast with omelettes, sausages, meat patties, salad, bread rolls and croissants, orange juice and tea or coffee. This is the perfect way to start the day and a free breakfast could save you a lot of money.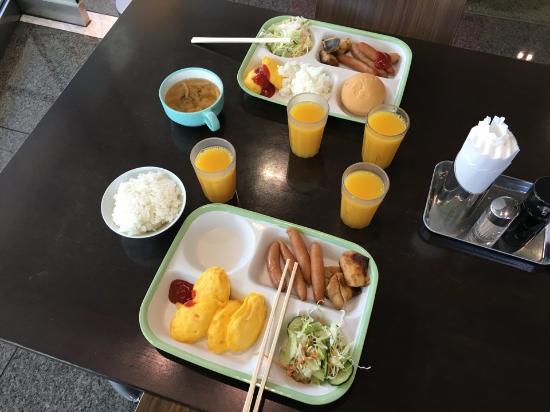 6. PROS AND CONS OF HIGH MULTI-STOREY HOTELS: Some of the major hotels have at least 25 floors and although you can enjoy great views of Tokyo and even Mount Fuji on a clear day you are also more likely to feel frightened if an earthquake occurs and you're staying on one of the upper floors. I was staying in a room on a very high floor when I experienced an earthquake that measured above 6 on the Richter scale and I can assure you I was very scared. If this happens when you're in Tokyo the room will move up and down and side to side, the elevator will not be in service, and you'll be advised to stay in your hotel room. Call the hotel receptionist for advice, don't panic, and sleep in your clothes that night with your suitcase packed and ready to go if you're anxious. Hopefully, there will be no more earthquakes. One thing is for sure: If you experience an earthquake in Tokyo you'll definitely have a memorable trip.
7. SIZE OF YOUR ROOM: If you can speak at least basic Japanese then it would be a good idea to choose a hotel room in an area that is located on the outskirts of Tokyo because you're more likely to get a bigger room. This would be an important factor if you're staying for at least two weeks. I would only recommend you to do this if you've been to Japan before so you don't get confused changing trains or finding your way around Tokyo. If you're travelling alone I would advise you to book a room with a semi-double bed rather than a single bed and you'll definitely be a lot more comfortable, especially if you're tall or an above average sized person. Take a look at the tourist photos for the hotel that you want to book on TripAdvisor and then you can get a good idea of how big your room is going to be. Also check to see if the room has a wardrobe to hang your clothes or enough space to store and open your suitcase. Some hotel rooms in central Tokyo are described as shoeboxes because there is hardly any room to move and you have to open your suitcase on the bed which can be annoying.
8. SMOKING AND NON-SMOKING ROOMS: I see a lot of people on TripAdvisor complaining that their hotel room smelt of cigarette smoke when they checked in to their hotel in Japan. These people all seemed to be quite upset about this because they specifically booked a non-smoking room. Many people don't realise that Japan is not as strict with their smoking laws so you may find it difficult to make a complaint about cigarette smoke to the concierge at your hotel. If cigarette smoke really bothers you, make sure you book a room at a hotel that is completely smoke-free. If this is not possible you also have another option. Many hotels in Tokyo are refurbishing some of their rooms in time for the Olympics in 2020 and they don't want guests who are smokers in these rooms, so look for hotels that offer newly refurbished non-smoking rooms when you book and you're more likely to get what you want. A lot of hotels are also offering air purifiers as standard in all their rooms and this can help a lot. Air purifiers are usually listed as part of the room amenities in the hotel descriptions.